♑
---

On the eleventh day of Christmas, my true love gave to me
Eleven pipers piping,
Ten lords a-leaping,
Nine ladies dancing,
Eight maids a-milking,
Seven swans a-swimming,
Six geese a-laying,
Five golden rings.
Four colly birds,
Three French hens,
Two turtle doves
And a partridge in a pear tree.

1643
Mathematician Sir Isaac Newton born in Woolsthorpe, England.
1785
German folklorist Jakob Grimm, one half of the Brothers Grimm, born in Hanau, Germany.

1809
French inventor of the alphabet for the blind, Louis Braille born in Coupvray, near Paris.

1900
Caribbean ornithologist James Bond born in Philadelphia, Pennsylvania.
His name was used by Ian Fleming for the the fictional spy of the same name.
1903
Topsy the elephant is electrocuted by Thomas Edison in a demonstration of the danger of AC technology.
1942
Jazz guitarist Mahavishnu John McLaughlin born in Doncaster, Yorkshire England.
1942
Blues singer-songwriter and guitarist Precious Bryant born in Talbot County, Georgia.

French existentialist novelist Albert Camus killed in an auto accident near Sens, France.
Singer for the band R.E.M - Michael Stipe born in Decatur, Georgia.
Proverb:
---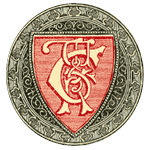 Today from Chamber's Book of Days