♑
---
1839
The French Academy of Sciences announces the development of the Daguerreotype photography process.
Named for Louis Daguerre an artist and photographer who was instrumental in its development
1861
Mississippi becomes the second state to secede from the Union.
1901
Cartoonist Chic Young (Blondie) born in Chicago.
1908
Philosopher and novelist Simone de Beauvoir born in Paris.
1911
Ecdysiast & burlesque queen Gypsy Rose Lee born in Seattle, Washington.

1913



Thirty-seventh President of the US, Richard Nixon born in Yorba Linda, California.

1923
Juan de la Cierva's autogyro makes it's first successful flight.
1935



Actor Bob Denver (Maynard G Krebs) born in New Rochelle, New York.
1941
Folksinger Joan Baez born in Staten Island, New York.

1944
Guitar great Jimmy Page (Led Zeppelin) born in London.

1977



Super Bowl XI - Raiders beat the Vikings 32-14 in Pasadena.
1982
Duchess of Cambridge Kate Middleton born in Reading, England.
2007
Apple CEO Steve Jobs unveils the first iPhone.
Proverb:
---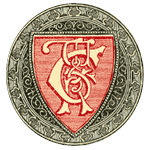 Today from Chamber's Book of Days