♑
---
1706



Journalist, publisher, author, philanthropist, public servant, scientist, diplomat, and inventor Benjamin Franklin born in Boston.
1899
Gangster Al Capone born in Brooklyn, New York.
1929
Popeye makes his first appearance in the comic strip Thimble Theatre.

1942
Boxer and conscientious objector Muhammad Ali born in Louisville, Kentucky.
1949
Comedian Andy Kaufman born in New York.
1955
Singer-songwriter Steve Earle born in Hampton, Virginia.
1961
Former Congolese Prime Minister Patrice Lumumba is murdered by firing squad.
1971



Super Bowl V - Colts beat the Cowboys 16-13 in the Miami Orange Bowl.
1977
Convicted murderer Gary Gilmore is executed by a firing squad in the Utah State Prison in Draper, Utah.
He became the first person executed in the United States after a ten year moratorium.
1998
The Drudge Report breaks the story of the Lewinsky affair
---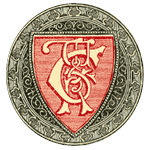 Today from Chamber's Book of Days