♒
---
1821



Dancer, actress & friend of monarchs, Lola Montez (nee Eliza Rosanna Gilbert), born in Limerick, Ireland.
The inspiration for the expression "Whatever Lola wants, Lola gets".
A good fictional account of Lola appears in George McDonald Fraser's "Royal Flash".
1843
Mail order retailer, Aaron Montgomery Ward born in Chatham, New Jersey
1874
First CEO of IBM Thomas J. Watson born in Campbell, New York.
He was known as the greatest salesman on earth.
1904
Puccini's Madama Butterfly premiered under Toscanini's baton at La Scala in Milan.

1908
Major League Baseball radio announcer Red Barber born in Tallahassee, Florida.
1909
Apache tribal leader, Geronimo dies of pneumonia as a prisoner of the United States at Fort Sill, Oklahoma.
1929
AuthorChaim Potok (The Chosen) born in Buffalo, New York.
1936
NFL Hall of Fame running back,Jim Brown born in St. Simons, Georgia.
He is considered to be the greatest running back ever.
1941
Pop singer Gene Pitney (The Man Who Shot Liberty Valance) born in Rockville, CT.

1942
Black Panther Party leader Huey P. Newton born in New Orleans, Louisiana.

1963
NBA Hall of Fame guard Michael Jordan American basketball born in Brooklyn, New York.
He is considered to be the greatest basketball player ever.
---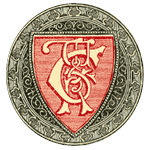 Today from Chamber's Book of Days