♓
---
1732



First President of the US, George Washington ("First in war, first in peace, and first in the hearts of his countrymen, . . ") born in Bridges Creek, Virginia. I always believed that Gilbert Stuart's unfinished portrait was indeed finished but misunderstood. It was a picture of the great general peaking his head above the celestial clouds.

1819
Poet James Russell Lowell born Cambridge, Massachusetts.

1879
Australian artist Norman Lindsay born in Creswick, Victoria, Australia.

1892
Poet Edna St. Vincent Millay born in Rockland, Maryland.

1900
Surrealist filmmaker/director Luis Buñuel born in Calanda, Spain.

1925
Author/artist Edward Gorey born in Chicago.

1938
Ishmael Reed, American author, poet, and playwright
1944
Jonathan Demme, American director, producer, and screenwriter
1951
Chanteuse and actress Ellen Greene (Little Shop of Horrors)born in Brooklyn, New York.
1975
Actress Drew Barrymore born in Culver City, California.

1980
Miracle on Ice: The United States hockey team defeats the Soviet Union hockey team 4 to 3 in the 1980 Winter Olympics in lake Placid, New York.
1987
Andy Warhol, Artist and photographer (b. 1928)
---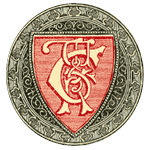 Today from Chamber's Book of Days