♓
---
1475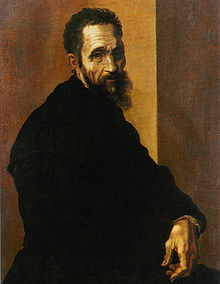 Italian master artist Michelangelo born in Caprese, Italy.

1619
Soldier, poet and dramatist, Cyrano de Bergerac, best known for his huge proboscis, is born in Paris.

1806
Poet Elizabeth Barrett Browning born near Durham, England.

1834
French author and illustrator, George du Maurier born in Paris.
He was the grandfather of the writer Daphne du Maurier and the five boys who inspired J.M. Barrie's Peter Pan.
1835
English philosopher John Stuart Mill knocks at the door of his friend, the Scottish essayist and historian Thomas Carlyle.
Mill has the unenviable task of informing Carlyle that the manuscript on the French Revolution that Carlyle had asked his friend to read was, as Carlyle later wrote "irrevocably annihilated!" when a maid had mistaken the manuscript (the only copy) for garbage, and had lit the fire with it.

1836



The Alamo falls after a thirteen day siege by an army of 3,000 Mexican troops.
1885
Writer Ring Lardner or "Jupiter on tiptoes" as Hemmingway called him, born Niles, Michigan.
George Will once wrote that the greatest sentence in American literature was one Lardner wrote: "'Shut up,' he explained."
1893
Blues guitarist and songwriter, Furry Lewis born in Greenwood, Mississippi.
1905
Texas swing bandleader Bob Wills born in Limestone County, Texas.
1906
Comedian Lou Costello born in Patterson, New Jersey.
It was rumoured that Abbott and Costello once took out a $100,000 insurance policy with Lloyd's of London that stipulated payment if any of their audience should die of laughter.

1917
Cartoonist Will Eisner (The Spirit) born in Brooklyn, New York.
1927
Jazz great Wes Montgomery born in Indianapolis, Indiana.

1928
Novelist Gabriel García Márquez (One Hundred Years of Solitude) born in Aracataca, Columbia

1943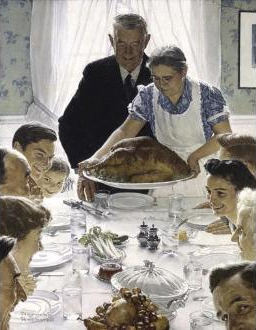 The Saturday Evening Post publishes the third of Norman Rockwell's Four Freedoms - Freedom from Want
1964
Nation of Islam's Elijah Muhammad renames Cassius Clay, Muhammad Ali.

1970
Three members of the Weather Underground accidently blow themselves up.
Diana Oughton died along with Terry Robbins & Ted Gold in the basement of a Greenwich Village townhouse occupied by the Weathermen.
They were killed by a nail-studded bomb, probably of their own making.

1975
The Zapruder film of the assassination of John F. Kennedy is shown for the first time on national TV.
1981
Walter Cronkite presents his last edition of CBS Evening News.
1998
The Big Lebowski is released. It has become a secular holiday called The Day of the Dude.
---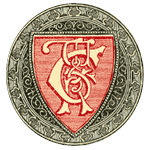 Today from Chamber's Book of Days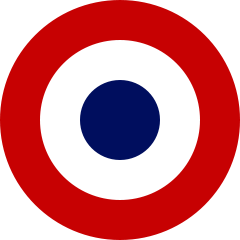 French Republican Calendar
Ventôse 16 Épinard
---