♓
---
1837
Twenty-Second & Twenty-Fourth President of the US, Grover Cleveland born in Caldwell, New Jersey.
1844
Russian composer Nikolai Rimsky-Korsakov born in Saint Petersburg, Russia.
1871
The Paris Commune begins.

1886
Character actor and voice of Fractured Fairy Tales, Edward Everett Horton, born Brooklyn, New York.

1910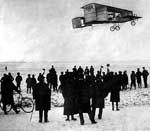 American escapologist and aviator Harry Houdini flew a heavier-than-air machine at Diggers Rest, near Melbourne, Australia.

1927
Writer and founder of the Paris Review, George Plimpton, born in New York.

1932
Writer John Updike (Rabbit Run) born in Shillington, Pennsylvania.

1941
Singer Wilson "Wicked" Pickett born in Prattville, Alabama.

1950
Character actor Brad Dourif born in Huntington, West Virginia.

1965
Rolling Stones Mick Jagger, Keith Richards & Bill Wyman arrested for urinating on the wall of a gas station where they sought use of the men's room and were refused.

1992



Microsoft shipped Windows 3.1.

---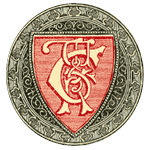 Today from Chamber's Book of Days