♓
---
43 BC
Roman poet Ovid (The Metamorphis) born.

1616
Sir Walter Raleigh is freed from the Tower of London after 13 years of imprisonment.
1815
Napoleon enters Paris after escaping exile in Elba. Thus begins his 'Hundred Days' rule.

1823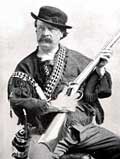 Publisher, publicist & dime novelist, Ned Buntline (pseudonym of Edward Zane Carroll Judson) born in Harpersfield, New York.
He helped foster the legend of William F Cody, who he dubbed as Buffalo Bill and wrote a series of dime novels based on Cody's life as a hunter and scout.

1828
Norwegian poet and playwright Henrik Ibsen born in Skein, Norway.
1852
Harriet Beecher Stowe's Uncle Tom's Cabin is published.
1915
American singer-songwriter and guitarist Sister Rosetta Tharpe born in Cotton Plant, Arkansas.
1957
American film director Spike Lee born in Atlanta, Georgia.

1969
John Lennon marries Yoko Ono in Gibraltar.

2003
Land troops from "Coalition of the Willing" - United States of America, United Kingdom, Australia and Poland invade Iraq, preceded by an air strike on the suspected bunker of Saddam Hussein in Baghdad.

---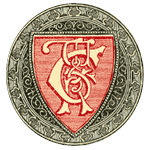 Today from Chamber's Book of Days