♈
---
1783
American author, short story writer, essayist, poet, travel book writer, biographer, and columnist, Washington Irving (The Legend of Sleepy Hollow) born in New York.

1860
The first successful Pony Express run made from Saint Joseph, Missouri, to Sacramento, California.
1882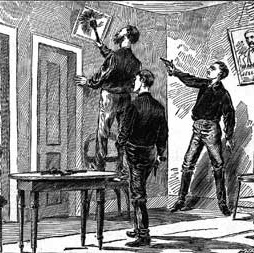 Jesse James shot by the Coward Bob Ford at St. Joseph, Missouri.
1885
Cartoonist Bud Fisher (Mutt & Jeff) born in Chicago, Illinois.
1888
The first of eleven unsolved brutal murders of women committed in the impoverished Whitechapel district in the East End of London.
Some or all of which were attributed to Jack the Ripper.
1904
Fan Dancer Sally Rand born in Hickory County, Missouri.

1916
Newspaper columnist Herb Caen born in Sacramento, California.
He wrote his column for almost 60 years in the San Francisco Chronicle.
1924
Actor Marlon Brando born in Omaha, Nebraska.

Soviet sniper Roza Shanina born in Yedma, Russia.
1996
Suspected "Unabomber" Theodore Kaczynski is captured at his cabin in Montana.
---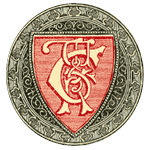 Today from Chamber's Book of Days