♈
---
1199
English King Richard I died from an arrow wound at Chaluz Castle.

1327
The poet Petrarch first sees his muse, Laura, in the church of Saint Clare in Avignon.
1483
Italian Renaissance painter and architect Raphael (Raffaello Sanzio) born Urbino, Italy.

1830
Self-styled prophet Joseph Smith, Jr founded the Church of Jesus Christ of Latter-day Saints, or Mormons, at Fayette Township, New York.

1862
Confeserate General Albert Sidney Johnston receives a fatal wound during the battle of Shiloh.
1884
Actor Walter Huston, father of director John Huston, born in Toronto, Canada.

1892
Journalist and traveler,Lowell Thomas born in Woodington, Ohio.
Thomas was responsible for introducing the world to Lawrence of Arabia.
1895
A. B. "Banjo"Paterson's song Waltzing Matilda was first sung in public, at a Winton, Queensland, hotel.

1896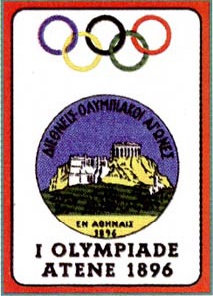 I Summer Olympics open in Athens, Greece.
1909



Robert Peary became the first person credited with reaching the North Pole.
1917
The United States declares war on Germany during World War I.
1931
Consciousness guru and author Baba Ram Dass (b. Richard Alpert) born in Boston.
1937
Musician Merle Haggard born Bakersfield, California.

1944
Model, actress and muse to the Rolling Stones, Anita Pallenberg born in Rome.
1952
Actress Marilu Henner born in Chicago, Illinois.
Henner has hyperthymesia
1973
The American League of Major League Baseball begins using the designated hitter.
1974
The Swedish pop band ABBA wins the Eurovision Song Contest 1974 with the song "Waterloo", launching their international career.
---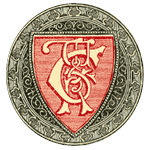 Today from Chamber's Book of Days