♈
---
1770
Poet William Wordsworth born in Cockermouth, England.

1889
Chilean poet Gabriela Mistral born in Vicuña, Chile.
1915



Jazz vocalist Billie Holiday born in Philadelphia, Pennsylvania.

1920
Indian-American sitar player and composer Ravi Shankar born in Varanasi, India.
1928
Actor James Garner (Rockford Files) born in Norman, Oklahoma.
1931
Author Donald Barthelme (Sixty Stories) born in Philadelphia, Pennsylvania.
American theorist Daniel Ellsberg born in Chicago, Illinois.
As a military analyst for the RAND Corporation in the 60's, he released the Pentagon Papers which revealed the government decision making during the Vietnam war.
1938
Presidential canidate, Govenor, Attorney General and Mayor Jerry Brown born in San Francisco, California.
1939
Film director Francis Ford Coppola (The Godfather) born in Detroit, Michigan.

1954
President Dwight D. Eisenhower suggests the fall of French Indochina to the communists could create a 'domino' effect in Southeast Asia.
1969
Birthday of the Internet.
This date is the first memo called Request for Comments which are documents about new research, innovations, or methods that apply to the Internet.
---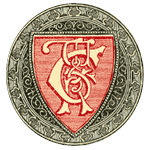 Today from Chamber's Book of Days