♈
---
1452
Renaissance man Leonardo da Vinci born in Vinci, Italy.

1755
Dr Samuel Johnson publishes his Dictionary of the English Language.

1832
German poet, painter, and illustrator, Wilhelm Busch (Max and Moritz) born in Wiedensahl, Germany.
1889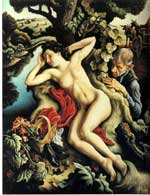 Artist Thomas Hart Benton born in Neosho, Missouri,.
1894
Blues singer Bessie Smith born in Chattanooga, Tennessee.
1912
The passenger liner RMS Titanic sinks after having struck an iceberg on April 14.
Eternal President of North Korea Kim Il-sung born in Mangyðngdae, Korea.
1920
Anarchists Sacco and Vanzetti allegedly murder two security guards while robbing a shoe store.
1947
Jackie Robinson of the Brooklyn Dodgers broke the color line in professional baseball.
1989
Tiananmen Square protests begin in Beijing, China.
2013
Two bombs explosions near the finish line at the Boston Marathon kill 3 people and injuring 264 others.
---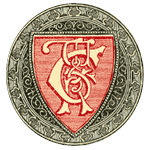 Today from Chamber's Book of Days