♉
---
1763


James Boswell first met Dr Samuel Johnson whose famous biography, Life of Dr Johnson, he later wrote and published on this day in 1791.

1770
French King Louis XVI and Marie Antoinette marry. The future French queen was only 14.

1836
Edgar Allan Poe marries his 13-year-old cousin, the tubercular Virginia Clemm.

1883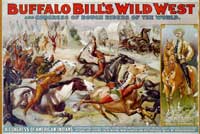 Buffalo Bill Cody's 1st Wild West show premieres in Omaha, Nebraska
1905
Actor Henry Fonda (Mister Roberts) born in Grand Island, Nebraska.
1912
Author and historian Studs Terkel (The Good War) born in New York City.
1919
Pianist Liberace born in West Allis, Wisconsin.
1929
The first Academy Awards were presented in Hollywood.
Wings was Best Picture.
Emil Jannings Best Actor.
Janet Gaynor Best Actress.
Poet Adrienne Rich born in Baltimore, Maryland.
1937
Actress Yvonne Craig (Batgirl)born in Taylorville, Illinois.
1946
Guitarist Robert Fripp (King Crimson) born in Wimborne Minster, England.
1955
Actress Debra Winger born in Cleveland Heights, Ohio.

1966
Two of the best rock albums were released on this day - Bob Dylan's Blonde on Blonde and The Beach Boys' Pet Sounds.

1984
Comedian Andy Kaufman dies at 35 of cancer.

---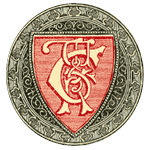 Today from Chamber's Book of Days