♊
---
1818
Civil War GeneralP. G. T. Beauregard born in St. Bernard Parish, Louisiana.
1887
Athletic great Jim Thorpe born in Prague, Oklahoma.

1892
The Sierra Club organized in San Francisco by John Muir.

1900
Gare d'Orsay railway station is inaugurated in Paris.
1908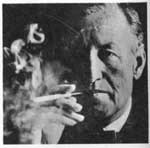 Writer Ian Fleming (creator of James Bond) born in London.

1910
Blues singer T-Bone Walker born in Linden, Texas.

1916
Writer Walker Percy (The Moviegoer) born in Birmingham, Alabama.

1934
The world's first recorded quintuplets, the five Dionne sisters, (Annette, Cecile, Emilie, Marie, Yvonne) born in Callander, Ontario.

1937
Volkswagen auto company was founded.
1945
Musician John Fogerty (Creedence Clearwater Revival) born in Berkley, California.

1998
Comedian Phil Hartman is shot to death by his wife Brynne.

---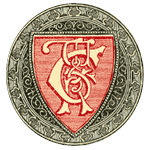 Today from Chamber's Book of Days