♊
---
1808
Jefferson Davis, President of the Confederate States of America (1861-1865) born in Covington, Kentucky.

1888
"Casey at the Bat" by Ernest Lawrence Thayer was first published in the San Francisco Examiner.

1897
Blues guitarist, singer and sonwriter, Memphis Minnie born in Algiers, Louisiana.
1906



Dancer Josephine Baker born in St. Louis Missouri.

1911
Actress Paulette Goddard born in Long Island, New York.

1918
Burlesque star, Lili St. Cyr born in Minneapolis, Minnesota.
1926


Poet Allen Ginsberg born in Newark, NJ.

1936
Author and screenwriter Larry McMurtry (Lonesome Dove) born in Archer City, Texas.
1937
The Duke of Windsor marries Wallis Simpson.

1946
First bikini went on sale in Paris.

1967
The Doors' "Light My Fire" was released.

1968
Andy Warhol shot three times by Valerie Solanis. Warhol recovered. Solanis was jailed and institutionalized.

---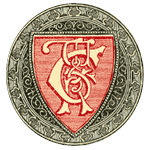 Today from Chamber's Book of Days