♊
---
1806
Designer of the Brooklyn Bridge, John A. Roebling born in Muhlhausen, Germany.
1890
Egon Schiele born in Tulln an der Donau, Austria.
1892
Author Djuna Barnes (Ladies Almanac)born in Storm King Mountain, New York.
1899
photographer Weegee born in Zioczow, Ukraine.
1924
Forty-first President of the US, George H. W. Bush born in Milton, Massachusetts.
1935
Senator Huey Long of Louisiana makes the longest speech on Senate record.
The speech took 15 1/2 hours and was filled by 150,000 words.

1942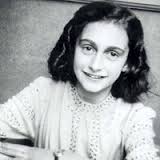 Anne Frank receives a diary for her 13th birthday in Amsterdam.

1944
The Germans begin sending the first flying bombs or rockets (the V-1) against Great Britain.

1963
Cleopatra starring Liz and Dick premiered at the Rivoli Theatre in New York City.
1963
Civil rights leader Medgar Evers was fatally shot in front of his home in Jackson, Mississippi.

1965
The Beatles awarded MBE (Member of the British Empire) from Queen Elizabeth II.
1987
At the Brandenburg Gate in Berlin, President Ronald Reagan gives his "tear down this wall" speech.
1994
Nicole Brown Simpson and Ronald Goldman were murdered in her Brentwood home.
The most plausible suspect turns out to be Nicole's estranged husband O.J., who is arrested for the crime a month later.

---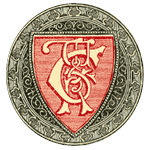 Today from Chamber's Book of Days