♊
---
1777
Flag Day - The Continental Congress adopts the Stars and Stripes as the flag the country.

1855
Progressive presidential candidate, Robert "Fighting Bob" La Follette born in Primrose, Wisconsin.

1900
Hawaii becomes a U.S. territory.

1909
Folk singer and actor, Burl Ives born in Jasper County, Illinois.

1928



Cuban guerrilla, Ernesto "Che" Guevara born in Rosario, Argentina.

1933
Novelist, Jerzy Kozinski (Being There) born in Lodz, Poland.

1951
UNIVAC, the world's first commercially produced electronic digital computer, was dedicated by the US Census Bureau.
1958
Speed skater Eric Heiden (5 gold medals in the 1980 Olympics) born in Madison, Wisconsin.
1959
Disneyland Monorail Systemopens to the public in Anaheim, California.
---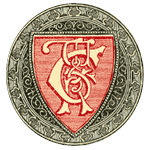 Today from Chamber's Book of Days
---