♊
---
1579
English explorer Sir Francis Drake, names the south-west coast of America 'New Albion' and claimed California for Queen Elizabeth I.
1789
The Third Estate in France declares itself a national assembly, and begins to frame a constitution.
1882
Composer Igor Stravinsky (The Rite of Spring), born in Oranienbaum, Russia.
1898



Dutch graphic artist M.C. Escher born in Leeuwarden, the Netherlands.

1914
Writer John Hersey (A Bell for Adano)born in Tientsin, China.
1927
Cartoonist and illustrator Wally Wood born in Menahga, Minnesota.
He is well known as the creator of the satirical Disneyland Memorial Orgy poster, which first appeared in Paul Krassner's The Realist.
1958
Musician Jello Biafra born in Boulder, Colorado.
1972
Burglars found breaking into Democratic Party headquarters in the Watergate hotel.

1994
Following a televised highway chase, O J Simpson was arrested for the murders of his wife, Nicole Brown Simpson, and her friend Ronald Goldman.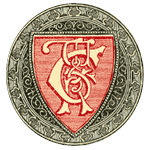 Today from Chamber's Book of Days