♊
---
1623
French mathematician, physicist, theologian, inventor of the first digital calculator Blaise Pascal born in Clermont-Ferrand, in the Auvergne region of France.

1846
The first baseball game (using modern rules) was played in Elysian Fields in Hoboken, New Jersey.
New York Nine defeated the Knickerbockers, 23 to 1 in four innings.

1865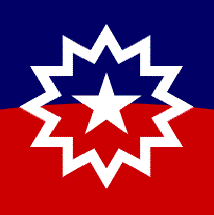 Juneteenth is an African-American celebration that commemorates the news of the Emancipation Proclamation reaching slaves in Galveston, Texas, two years after it was issued.
1867
Maximilian, the Austrian archduke set up by the French as Emperor of Mexico, was shot by a Mexican firing squad.

1896
Socialite wife of Edward VIII, Wallis Simpson born in Blue Ridge Summit, Pennsylvania.
1897
Moe Howard, first among equals in the Stooge troika, born in Bensonhurst, New York.

1903
Baseball Hall of Famer Lou Gehrig born in New York.

1919
Film critic for the New Yorker Pauline Kael born in Petaluma, California.
1945
Music critic Greil Marcus (The Old Weird America) born in San Francisco.
Author Tobias Wolff (This Boy's Life) born in Birmingham, Alabama.
1947
Writer Salman Rushdie (The Satanic Verses) born in Bombay, India.
1952
Julius and Ethel Rosenberg were executed by electrocution at Sing Sing prison in New York for treason.

1954
Actress Kathleen Turner (Body Heat), born in Springfield, Missouri.
---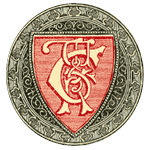 Today from Chamber's Book of Days