♋
---
2183 BC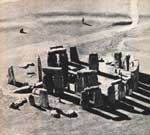 First Druid Summer Solstice festival held at Stonehenge.

1882
American illustrator Rockwell Kent (illustrated Moby Dick) born in in Tarrytown, New York.

1903
Caricature artist Al Hirschfeld born in St Louis, Missouri.

1905
Existentialist French author Jean-Paul Sartre born in Paris.

1921
Actress Judy Holliday born in New York City.

1944
Singer/songwriter Ray Davies (The Kinks) born in London.

1957
Cartoonist Burke Breathed (Bloom County) born in Encino, California.

Pope Paul VI is elected 262th Roman Catholic pope.
1964
Three civil rights workers, Andrew Goodman, James Chaney and Mickey Schwerner were murdered in Neshoba County, Mississippi, USA by members of the Ku Klux Klan.
---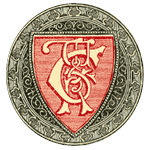 Today from Chamber's Book of Days