♋
---
1189
Richard I "the Lionheart" comes to the English throne.
1535
Sir Thomas More was beheaded for refusing to acknowledge Henry VIII as the supreme authority of the Church.
1907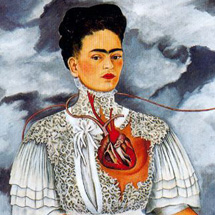 Surrealist artist Frida Kahlo born in Coyoacán, Mexico.

1925
Rocker Bill Haley (Bill Haley and the Comets) born in Highland Park, Michigan.
1927
Janet Leigh (Psycho) born in Merced, California.
1933
The first Major League Baseball All-Star Game is played in Chicago's Comiskey Park.
1935
Dalai Lama the 14th Dalai Lama Tenzin Gyatso born in Taktser, Tibet.

Burlesque star, Candy Barr born in Edna Texas.
1944
A fire claims 167 lives when the main tent of the Ringling Brothers and Barnum & Bailey Circus catches fire in Hartford, Connecticut.
1946
Artist Jamie Wyeth born in Chadds Ford, Pennsylvania.

1946
Forty-third President of the US, George W. Bush born in New Haven, Connecticut.
1953
Singer-songwriter Nanci Griffith born in Seguin, Texas.
1957
John Lennon meets Paul McCartney when Lennon's band, The Quarrymen, perform at a church fete.

---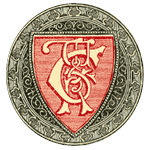 Today from Chamber's Book of Days