♋
---
1908
Photographer Minor White born in Minneapolis, Minnesota.
1929
Singer-songwriter and producer Lee Hazlewood born in Mannford, Oklahoma.
1937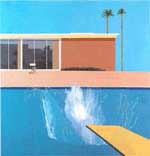 Artist David Hockney born in Bradford, England.

1945
Musician, songwriter Root Boy Slim born in Asheville, North Carolina.
1962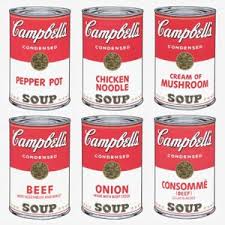 Andy Warhol's Campbell's Soup Cans exhibition opens at the Ferus Gallery in Los Angeles.
1975
Singer-songwriter, guitarist, and producer Jack White, (The White Stripes) born in Detroit, Michigan.
---
Today from Chamber's