♌
---
1689
Writer and printer Samuel Richardson (Clarissa: History of a Young Lady) born in Mackworth, Derbyshire, England.
1743
Maîtresse-en-titre of King Louis XV of France, Madame du Barry born in Vaucouleurs, France.
1839



Louis Daguerre announces the invention of the daguerreotype photographic process.
1848
Painter Gustave Caillebotte born in Paris.
1871
Inventor and aviation pioneer Orville Wright born in Dayton, Ohio.
1883
Fashion designer Gabrielle "Coco" Chanel born in Saumur, France.
1895
Outlaw and gunfighter John Wesley Hardin is killed in a saloon in El Paso, Texas.
1902
Poet Ogden Nash born in Rye, New York.

1906
Inventor of TV Philo T. Farnsworth born in Beaver, Utah.

1921
Screenwriter Gene Roddenberry (Star Trek) born in El Paso, Texas.
1939
Drummer Ginger Baker (Cream) born in Lewisham, South London, England.
1940
Actress Jill St John born in Los Angeles.
1938
Radio voice and Monologist, Joe Frank born in Strasbourg, France.
1944
Liberation of Paris begins during WWII.
1946
Forty-second President of the US, Bill Clinton born in Hope, Arkansas.
1951



Baseball owner Bill Veeck sends Eddie Gaedel, a 3 foot 7 inch midget, to pinch-hit.

1961
Writer Carlos Castaneda becomes an apprentice of shaman Don Juan Matus.

---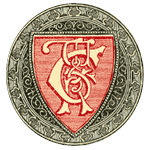 Today from Chamber's Book of Days