♌
---
1775
The Spanish create what is now Tucson, Arizona when they establish the Presidio San Augustin del Tucson.
1833
Twenty-Third Presidnt of the US, Benjamin Harrison born North Bend, Ohio.
1882
Tchaikovsky's 1812 Overture performed for the first time in Moscow.

1940
Soviet leader Leon Trotsky was wounded by Ramon Mercader with an ice pick to the brain in Mexico. He died the next day.

1881
Poet Edgar Guest born in Birmingham, England.
1890


Author and poet H. P. Lovecraft (The Call of Cthulhu) born in Providence, Rhode Island.
1918
Novelist Jacqueline Susann (Valley of the Dolls) born in Philadelphia, Pennsylvania.
1923
Country singer "Gentleman" Jim Reeves born in Galaway, Texas.
1948
Singer Robert Plant (Led Zeppelin) born in West Bromwich, England.
1969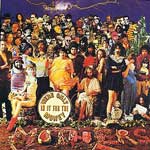 Frank Zappa disbands the Mothers of Invention.

---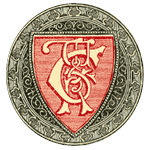 Today from Chamber's Book of Days
---