♍
---
79



Mt Vesuvius erupts and buries Pompeii & Herculaneum.

1572
The start of what will be called the St. Bartholomew's Day Massacre.
Catholic mobs kill thousands of Huguenots.
An estimated 70,000 people were killed in France during following weeks.
1872
Caricaturist Max Beerbohm born in London.
1889
Writer Jorge Luis Borges born in Buenos Aires.

1954
President of Brazil, Getúlio Dornelles Vargas,commits suicide by shooting himself in the chest.
The last line of his suicide note read, "Serenely, I take my first step on the road to eternity and I leave life to enter history."
1967
Yippies Abbie Hoffman & Jerry Rubin throw 300 one-dollar bills from balcony onto floor of New York Stock Exchange, creating pandemonium as people scrambled for the bucks.

1967
The Beatles meet with Maharishi Mahesh Yogi.
1995
Microsoft's Windows 95 launched.
2006
Pluto is redefined by the International Astronomical Union as a dwarf planet rather than a planet.
---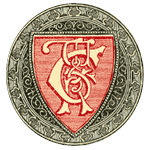 Today from Chamber's Book of Days