♍
---
30 BC



Queen of Egypt Cleopatra commits suicide by snake bite.

1748
Painter Jacques-Louis David (Death of Marat) born in Paris.

1797
Author Mary Wollstonecraft Shelley (Frankenstein) born in London, England.

1835
The city of Melbourne, Victoria, Australia founded.
1893
Politician Huey P "The Kingfish" Long born in Winn Parish, Louisiana.

1896
Actor Raymond Massey (Abe Lincoln in Illinois) born in Toronto, Canada.
1918
Leader of the Bolshevik revolution, Vladimir Ilyich Lenin, is shot & wounded by Fanya Kaplan after speaking at a factory in Moscow.

1918
Hall of Fame and Baseball's last .400 hitter Ted Williams born in San Diego, California.

1943
Cartoonist R Crumb (Weirdo) born in Philadelphia, Pa.
1963
The Moscow/Washington hotline goes into operation connecting Soviet and western leaders.
1979
Actress Jean Seberg commits suicide by an overdose of barbiturates in her Renault parked close to her Paris apartment in the 16th arrondissement.
---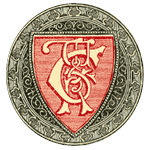 Today from Chamber's Book of Days