♎
---
1087
William II, sometimes referred to as William Rufus, the 3rd son of William the Conqueror, is crowned King of England.
He would die under rather mysterious circumstances while hunting.
1774
Jonathan Chapman (aka Johnny Appleseed), planter of apple groves throughout the Midwest, born in Leominster, Massachusetts.

1869
Cartoonist and animator Winsor McCay (Little Nemo) born in Spring Lake, Michigan.

1888
Poet T.S. Eliot (The Wasteland) born in St. Louis, Missouri.

1898
American composer George Gershwin (Rhapsody in Blue) born in Brooklyn, New York.

1960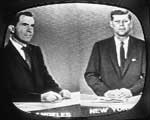 The first of the televised presidential debates Nixon and Kennedy.

1969
The Beatles release Abbey Road.
1983
Australia II wins the America's Cup ending the New York Yacht Club's 132-year domination of the race.
---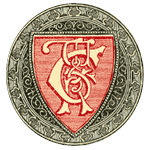 Today from Chamber's Book of Days