♏
Quote:
---
1825
The Erie Canal opens from Albany, New York to Lake Erie.
1871
Photographer Guillermo Kahlo born in Pforzheim, Germany.
He was the father of painter Frida Kahlo.
1881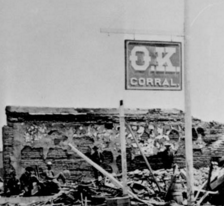 The Gunfight at the OK Corral took place outside of Tombstone in the Arizona Territory.
The legendary gun battle pitted the Clanton gang against the Earp brothers and Doc Holliday.

1911
Gospel singer Mahalia Jackson born in New Orleans, Louisiana.

1947
Former First Lady of the United States Hillary Rodham Clinton born in Chicago, Illinois.
1951
Bass guitarist Bootsy Collins (Parliament-Funkadelic) born in Cincinnati, Ohio.
Painter, director, and screenwriter Julian Schnabel (The Diving Bell and the Butterfly)born in Brooklyn, New York.
Proverb:
---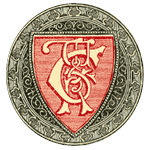 Today from Chamber's Book of Days