♏
Quote:
---
1605
A plot to blow up English Parliament is detected and its leader, Guy Fawkes, is captured.
1718
Tristram Shandy, Gentleman, brought forth into this scurvy and disastrous world of ours according to Laurence Sterne.
1885
Historian Will Durant (The Story of Civilization) born in North Adams, Massachusetts.

1912
King of the Cowboys, Roy Rogers born in Cincinnati, Ohio.

1913



Actress Vivien Leigh (Gone with the Wind) born in Darjeeling, India.

1935
The board game Monopoly is introduced by Parker Brothers Company.

1940
Actress Elke Sommer born in Berlin.

1941
Singer Art Garfunkel (Simon and Garfunkel) born in Forest Hills, New York.
1943
Playwright Sam Shepard born in Fort Sheridan, Illinois.

1946
Singer sowgwriter Gram Parsons (The Flying Burrito Brothers) born in Winter Haven, Florida.
1979
Iranian clerictator, Ayatollah Khomeini, pronounces the US is "The Great Satan".
Proverb:
---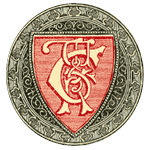 Today from Chamber's Book of Days