♏
Quote:
---
1577
Poet Jacob Cats born in Brouwershaven, Netherlands.
1697
Painter and illustrator William Hogarth born in London.
1759
Poet and playwright Friedrich Schiller born in Marbach am Neckar, Germany.
1793
A Goddess of Reason is proclaimed by the French Convention.
1871
Henry Morton Stanley locates David Livingstone near Ujiji in central Africa.
Stanley famously greeted him with the words, "Dr. Livingstone, I presume?".
1879
American poet Vachel Lindsay born in Springfield, Illinois.

1893
Author John P. Marquand (Mr Moto) born in Wilmington, Delaware.
1913
Poet Karl Shapiro born in New York City.
1925
Welsh actor Richard Burton born in Pontrhydyfen, Wales.

1975
The freighter SS Edmund Fitzgerald sinks during a storm on Lake Superior, killing all 29 crew members.
1989



Germans gather at the Berlin Wall and start to demolish it.

Proverb:
---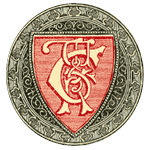 Today from Chamber's Book of Days