♏
Quote:
---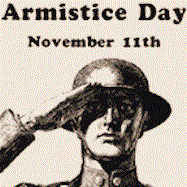 Veterans Day - used to be called Armistice Day.

1821
Russian novelist Fyodor Dostoyevsky (Crime and Punishment) born in Moscow.

1831
American slave, Nat Turner, who believed he was called by God to liberate his people, is hanged after a slave uprising in Jerusalem, Virginia, that saw 57 whites slaughtered.
1898
Film director René Clair (The Ghost Goes West) born in Paris.
1906
Monologuist Brother Theodore born in Dusseldorf, Germany.
His stream-of-consciousness dialogues he called "stand-up tragedy".
1920
Ian Fleming's fictional super spy James Bond born in the German city of Wattenscheid.

1922
Novelist Kurt Vonnegut (Slaughterhouse Five) born in Indianapolis.

1925
Comedian Jonathan Winters born in Bellbrook, Ohio.
1927
Jazz musician Mose Allison born in Tippo, Mississippi
1928
Mexican author Carlos Fuentes (The Old Gringo) born in Panama City.

1934
Actress Bibi Andersson (Scenes From a Marriage) born Stockholm, Sweden.

1959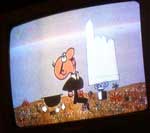 The first episode of Rocky and His Friends airs.

1961
Joseph Heller's Catch-22 published.

Proverb:
---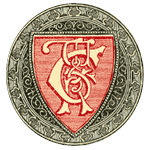 Today from Chamber's Book of Days