♏
Quote:
---
1840



French sculptor Auguste Rodin (The Thinker) born in Paris.

1859
Jules Léotard "the daring young man on the flying trapeze" debuts with the Cirque Napoléon in Paris.

1912
The bodies of Captain Robert Scott and his companions are found in a tent in Antarctica, only 11 miles from a food cache.

1915
French literary theorist, philosopher, linguist, critic, and semioticianRoland Barthes born in Cherbourg-Octeville, France.
1927
Uncle Joe Stalin becomes undisputed chief maniac of the Soviet Union with the expulsion of Leon Trotsky from Soviet Communist Party.

1929



Actress/Princess Grace Kelly born in Philadelphia, Pa.

1933
Hugh Gray takes the first known photos alleged to be of the Loch Ness Monster.
1934
Con man/cult leader Charles Manson born in Cincinnati, Ohio.

1936
The San Francisco–Oakland Bay Bridge opens for traffic.
1935
Poet Theodore Roethke hospitalized for observation after spending the night in the Michigan woods, where he loses a shoe and shares a mystical experience with a tree.
He later said that he had learned the secret of ballet dancer Nijinsky.

1945
Singer-songwriterNeil Young born in Toronto, Ontario.

1955
The day returned to in the movie Back to the Future.
1966
Donovan's song "Mellow Yellow" released.
1970
The Doors appear for the last time with Jim Morrison as lead singer in New Orleans.
Proverb:
---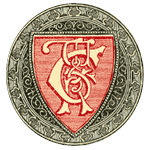 Today from Chamber's Book of Days