♐
Quote:
---
Feast day of Saint Nicolas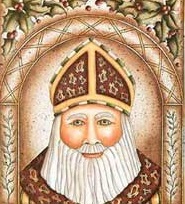 1768
The first edition of the Encyclopædia Britannica published.
1841
Painter Frédéric Bazilleborn in in Montpellier, France.
1877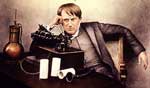 Thomas Alva Edison makes the first sound recording by reciting and recording the nursery rhyme "Mary had a Little Lamb".
1896
Lyricist Ira Gershwin born in New York City.
1898
Photographer Alfred Eisenstaedt born in Dirschau, West Prussia, Imperial Germany.
1892
Poet and author Osbert Sitwell born in London, England.
1900
Actress Agnes Moorehead (Citizen Kane) born in Clinton, Massachusetts.
1908
Gangster George 'Baby Face' Nelson, born in Willmette, Illinois.
1920
Jazz pianist Dave Brubeck born in Concord, California.

1933
U.S. federal judge John M. Woolsey rules that James Joyce's novel Ulysses is not obscene.
1949
Doug Marlette, American author and cartoonist (d. 2007)
1953
Vladimir Nabokov finishes his controversial novel Lolita.
1969
The Rolling Stones play a concert at the Altamont Speedway in Livermore, California. One spectator is stabbed by the Hell's Angel who were hired as security guards.
Proverb:
---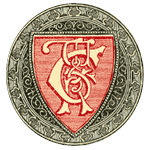 Today from Chamber's Book of Days