♐
Quote:
---
Begining of Las Posadas - the nine day novena celebrating Mary and Joesph's search for lodging for the birth of the Christ child.
1866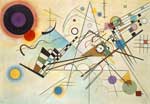 Russian painter Wassily Kandinsky born in Moscow.

1770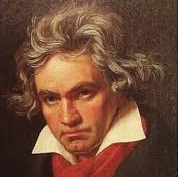 Composer Ludwig van Beethoven born in Bonn, Germany.

1773
Boston Tea Party takes place in Boston harbor when members of the Sons of Liberty dressed as Mohawk Indians dump large amounts of tea into the harbor.
1863
Spanish poet and philosopher George Santayana born in Avila, Spain.

1899
English playwright, composer and actor Sir Noel Coward born in Teddington, Middlesex, England.

1913
Writer and humorist Ambrose Bierce (The Devil's Dictionary) arrived in Mexico to join Pancho Villa's revolutionary army.
He was never heard from again.

1916
Gregory Rasputin, the mystic monk who had wielded powerful influence over the Romanov Russian court, was murdered by a group of noblemen.

1917
SciFi writer Arthur C Clarke (2001: A Space Odyssey) born in Minehead, Somerset, England.

1928
SciFi writer Philip K. Dick (Do Androids Dream of Electric Sheep) born in Chicago.

1937
Theodore Cole and Ralph Roe attempt to escape from the federal prison on Alcatraz Island in San Francisco Bay.
They are never seen again.
1938
Norwegian actress Liv Ullmann (Cries and Whispers) born in Tokyo, Japan.

Sportswriter Frank Deford born in Baltimore, Maryland.
1949
Guitarist, songwriter Billy Gibbons (ZZ Top) born in Houston, Texas.
1961
Comedian Bill Hicks born Valdosta, Gerogia.
1971
Don McLean's eight-minute-plus (8:32) version of American Pie was released.
1977
Saturday Night Fever opens in theaters.
Proverb:
---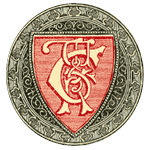 Today from Chamber's Book of Days