♐
Quote:
---
1870
English short story writer H.H. Munro aka Sáki (The Open Window) born in Akyab, Burma.
1879
Swiss painter Paul Klee born in Münchenbuchsee, Switzerland.

1886
Baseball player Ty Cobb born in Atlanta, Georgia.

1892
Premiere performance of The Nutcracker by Pyotr Ilyich Tchaikovsky in Saint Petersburg, Russia.
1916
The Battle of Verdun, the bloodiest and longest battle of World War I, ended with the French defeating the Germans.
There were over 1 million casualties, and the Verdun ossuary contains bones of 100,000 unidentified soldiers.

1916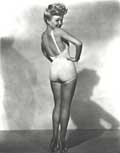 Actress Betty Grable born in St. Louis.

1943
Keith Richards, guitarist for the Rolling Stones, born in Dartford, Kent, England.

1947
Director Stephen Spielberg (Raiders of the Lost Ark) born in Cincinnati, Ohio.
1966
CBS presents the Christmas animated television special Dr. Seuss' How the Grinch Stole Christmas!
Proverb:
---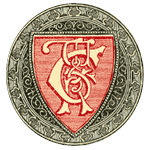 Today from Chamber's Book of Days