---
♑
---
49 BC
Julius Caesar crosses the Rubicon.
This will mark the beginning of the Great Roman Civil War.
1843
Outlaw and shoe salesman Frank James born in Clay County, Missouri.
Frank was the older brother of outlaw Jesse James and a member of the James - Younger Gang.
1861
Florida seceded from the Union.
1887
Poet Robinson Jeffers born in Pittsburgh, Pennsylvania.
1904
Dancer and actor Ray Bolger (the Scarecrow in the Wizard of Oz) born in Dorchester, Massachusetts.
1917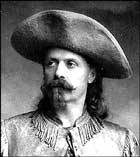 William "Buffalo Bill" Cody dies in Denver, Colorado.
Buffalo Bill's

defunct

       who used to

       ride a watersmooth-silver

                                stallion

and break onetwothreefourfive pigeonsjustlikethat

                                                 Jesus

he was a handsome man

                     and what i want to know is

how do you like your blueeyed boy

Mister Death

- ee cummings

1927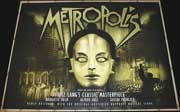 Fritz Lang's film Metropolis premiers.
1928
Poet Philip Levine born in Detroit, Michigan.
He was the Poet Laureate of the United States for 2011–2012.
1929
Belgian cartoonist Georges Remi's comic series The Adventures of Tintin is first published in Belgium.
RCA announces a new 7-inch, 45 rpm phonograph record.
1936
Pornography publisher Al Goldstein (Screw) born in New York City.
1948
Musician Donald Fagen (Steely Dan) born in Passaic, New Jersey.
1949
Porn star Linda Lovelace (Deep Throat) born in New York.
2004
Monologist Spalding Gray goes missing in New York City.
His body would later be found in the East River.
It is believed that Gray threw himself off the side of the Staten Island Ferry.
2016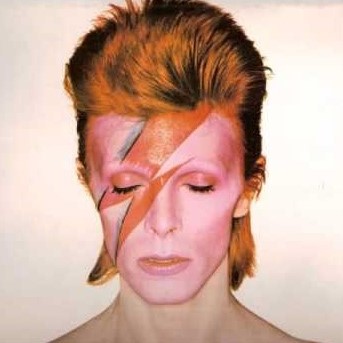 Singer-songwriter, producer, and actor David Bowie dies in New York City.
---
---
Proverb:
A hidden treasure is worth nothing ~ German Proverb
---