---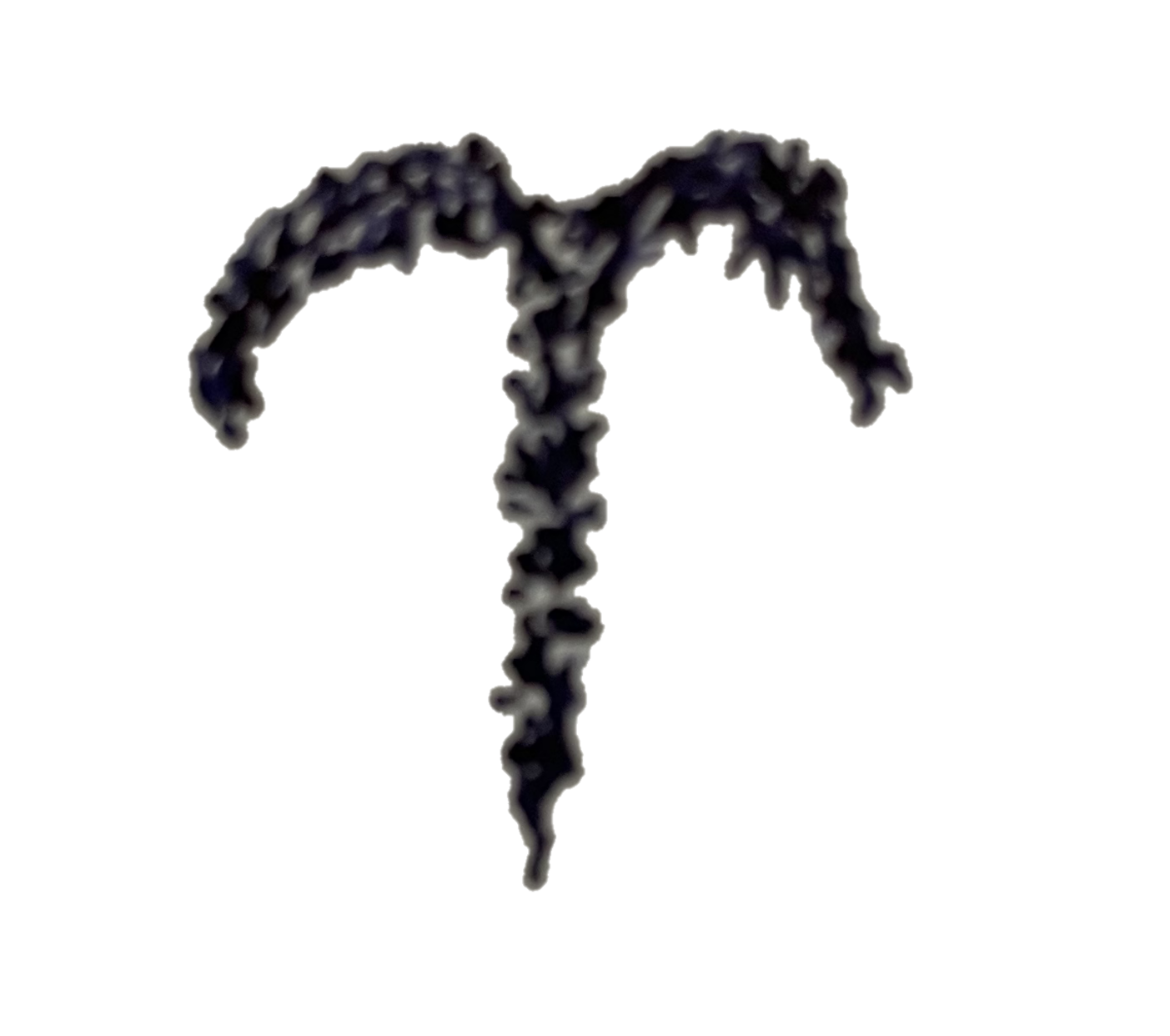 Today is Day 90 of 2023
---
1596
French philosopher, scientist & mathematician, René Descartes born in La Haye en Touraine, France.
I think therefore I am.
1621
English poet Andrew Marvell (To His Coy Mistress) born in Winestead, Yorkshire.
1685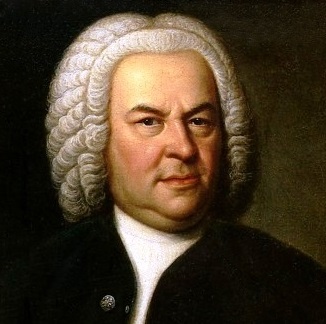 Composer Johann Sebastian Bach born in Eisenach, Thuringia, Germany.
1732
Composer Franz Josef Haydn born in Rohrau, Austria.
1809
Ukrainian-Russian author and playwright Nikolai Gogol born in Sorochyntsi, Ukraine.
1836
The first installment of The Posthumous Papers of the Pickwick Club is published by Charles Dickens.
1878
The first African American world heavyweight boxing champion, Jack Johnson born in Galveston, Texas.
1889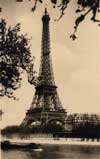 The Eiffel Tower in Paris was opened.
At 300-meters it was the world's tallest building at the time.
1903
Binney & Smith, Inc. began selling their Crayola Crayons to the public.
1905
British novelist Sir Arthur Conan Doyle resurrects Sherlock Holmes.
Holmes had been killed off on May 4, 1891 by falling to his death over the Alpine Reichenbach Falls in Switzerland.
1914
Mexican poet Octavio Paz born in Mexico City.
He said, 'To love is to undress our names.'
1923
Novelist John Fowles (The Magus) born in Leigh on Sea, Essex, England.
1931
A Fokker F-10 crashes near Bazaar, Kansas, killing all eight people on board, including University of Notre Dame football coach Knute Rockne.
1943
The Rodgers and Hammerstein musical Oklahoma! opened on Broadway.
1945
The Glass Menagerie by Tennessee Williams opened on Broadway.
1951
Remington Rand delivers the first UNIVAC I computer to the United States Census Bureau.
1958
Chuck Berry's Johnny B. Goode was released.
1968
In a televised speech to the nation, President Lyndon B. Johnson announces he will not run for president for a second term.
I shall not seek, and I will not accept, the nomination of my party for another term as your president.
1995
Singer song-writer Selena is murdered by her fan club's president at a Days Inn in Corpus Christi, Texas.
---
Square One Ranch
Photo of the Day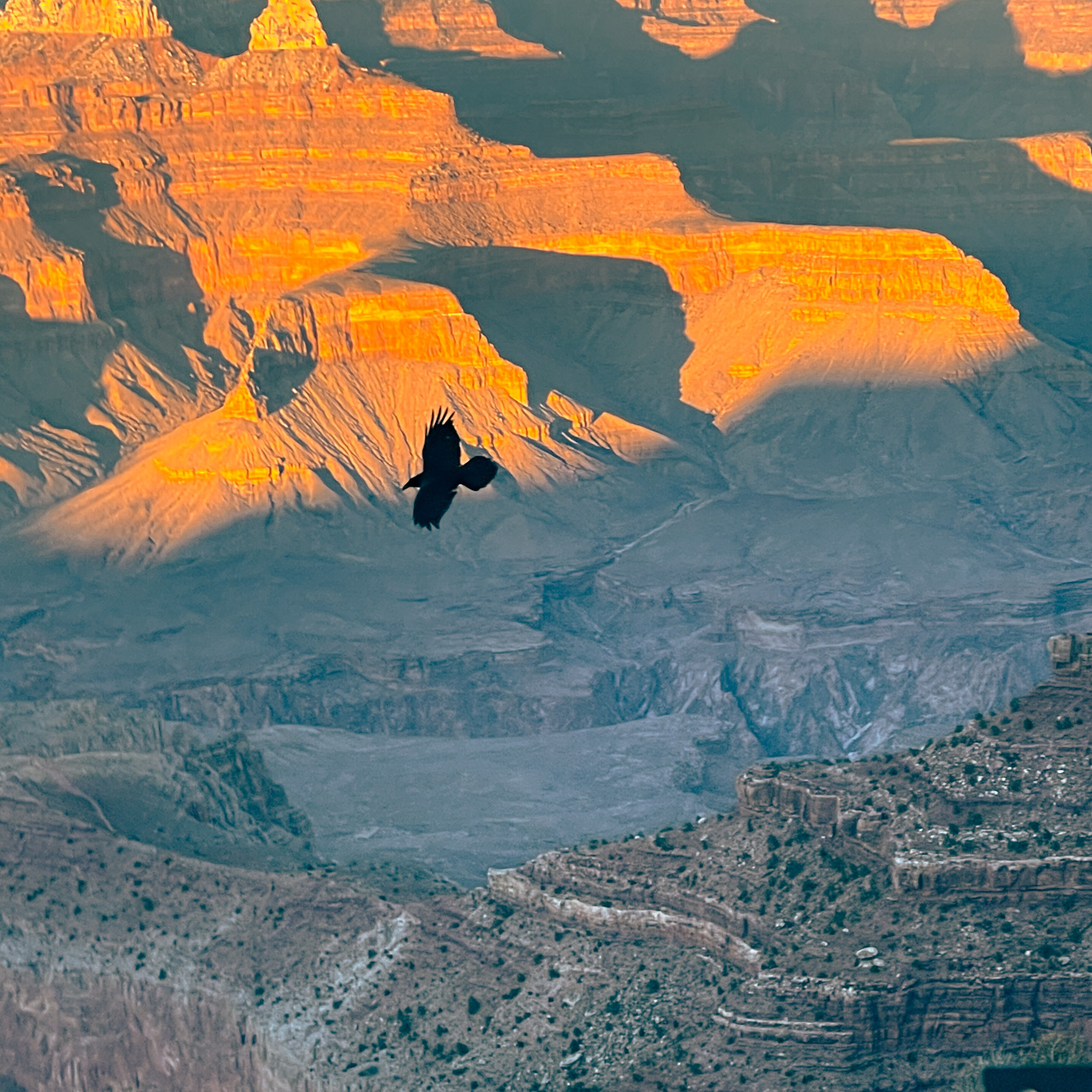 Raven glides over the Grand Canyon on 20210222.
Click on the photo for a larger view.
Photo available Here
---
---
Proverb:
"A Hungry Wolf Is Stronger Than A Satisfied Dog." ~ Ukrainian Proverb
---
---