---
Today is Day 326 of 2023
---
1819
Author George Eliot (Silas Marner) born in Nuneaton, England.
1888
Tarzan of the Apes, according to Edgar Rice Burroughs novel, is born.
1890
French soldier, writer, and statesman Charles de Gaulle born in Lille, France.
1899
Composer Hoagy Carmichael born in Bloomington Ind.
Ian Fleming wrote that Carmichael was what his famous character James Bond looked like.
1916
Novelist Jack London (Call of the Wild) died on his sleeping porch perhaps of a morphine overdose at the age of 40 in Santa Rosa, California.
1921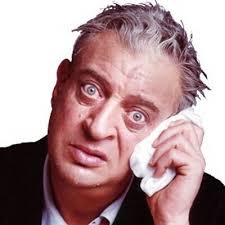 Comedian Rodney Dangerfield born in Deer Park, New York.
1940
Director and member of the comedy troupe Monty Pythons Flying Circus, Terry Gilliam (Brazil), born in Minneapolis, Minnesota.
1963



President John F. Kennedy assassinated while riding in a motorcade through downtown Dallas, Texas.
1968
The Beatles release their double album called The Beatles (The White Album).
1995
Toy Story, the first feature-length film created completely using computer-generated imagery (CGI/a>), is released.
---
---
---