---
Today is Day 330 of 2023
---
1731
Poet William Cowper born in Berkhamsted, Hertfordshire, England.
1778
An expedition led by Captain James Cook reached Maui, the second largest of the Hawaiian Islands.
Thus becoming the first European to see Maui.
1863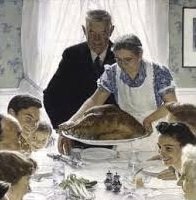 Thanksgiving was first observed as a regular American holiday.
Proclaimed by President Lincoln, the event would be observed annually on the fourth Thursday in November.
1865
Lewis Carroll's Alice in Wonderland published.
1909
Romanian-born French dramatist Eugène Ionesco born in Slatina, Romania.
1922



Cartoonist Charles Schultz (Peanuts) born in Minneapolis, Minnesota.
The tomb of the Boy King, Tutankhamen, is discovered in Egypt by Lord Carnarvon of England and Howard Carter of the United States.
1942
The Michael Curtiz-directed film Casablanca premieres in New York City.
---
---
---