---
Today is Day 331 of 2023
---
1810
The Berners Street hoax was perpetrated by practical joker, composer and man of letters, Theodore Hook in London.
1896
Also sprach Zarathoustra by Richard Strauss is first performed in Frankfurt, Germany.
1909
Novelist, screenwriter, poet and criticJames Agee (A Death in the Family) born in Knoxville, Tennessee.
1917
Television host Buffalo Bob Smith (Howdy Doody) born in Buffalo, New York.
1924
The first Macy's Thanksgiving Day Parade is held in New York City.
1937
Journalist Gail Sheehy born in Mamaroneck, New York.
1940
Actor, martial artist, and screenwriter, Bruce Lee (Way of the Dragon) born in San Francisco.
1942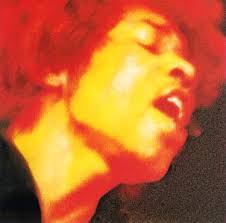 Jimi Hendrix born in Seattle, Washington.
1978
San Francisco city supervisor Harvey Milk & mayor George Moscone are assassinated by ex-supervisor Dan White.
---
---
---