---
Today is Day 333 of 2023
---
1832
Author Louisa May Alcott (Little Women) born in Germantown, Pennsylvania.
1877
Thomas Edison demonstrates his phonograph for the first time.
1895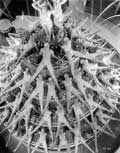 Film choreographer Busby Berkeley born in Los Angeles.
1898
Irish scholar and author C. S. Lewis (Chronicles of Narnia) born in Belfast, Northern Ireland.
1908
Civil Rights leader Adam Clayton Powell Jr. born in New Haven, Connecticutt.
1927
The Voice of the Los Angeles Dodgers - Vin Scully born in the Bronx< New York.
1933
Blues singer John Mayall born near Manchester, England.
Artist James Rosenquist born in Grand Forks, North Dakota.
1939
Comedian, actor and writer Peter Bergman (Firesign Theater) born in Cleveland, Ohio.
1954
Film maker Joel Coen (The Big Lebowski) born in Minneapolis, Minnesota.
1963
One week after the assassination of President Kennedy, new President Lyndon B Johnson establishes the Warren Commission, headed by Supreme Court Chief Justice Earl Warren, to investigate the assassination.
1972
Atari announces the release of Pong, the first commercially successful video game.
1981
Actress Natalie Wood (West Side Story) drowns while on a weekend boating trip off of Catalina Island.
2001
Former Beatle George Harrison dies of cancer.
---
---
---